Photo Source: moviefanatic.com.
Lisbeth Salander, the main character in The Girl With the Dragon Tattoo, is a personification of women empowerment and rebellion. In anticipation of the upcoming release of the American version of this film, we will analyze the main character's style to help inspire cool jewelry ideas. Lisbeth Salander's personal style is definitely unique and edgy. The key to Lisbeth's style is bold and black. Keep things organic or add a bit more glamour by using Swarovski crystals or their Mystic Black pearls.

Photo Source: Rotten Tomatoes.
Mix your choices with silver jewelry findings to keep an edgy feel that still shines. Incorporating cat's eye beads in your designs will create cool effects, too. You can mix and match colors like dark green or grey to create unique flair.

Photo Source: Online Movies Hut.
Links are a great way to get a bold look without losing softness.
Lisbeth's style is very androgynous, so play with harsh and feminine touches in your jewelry. This style has also been seen on the runways lately as well, so you will stay ahead of the curve if you experiment with this trend.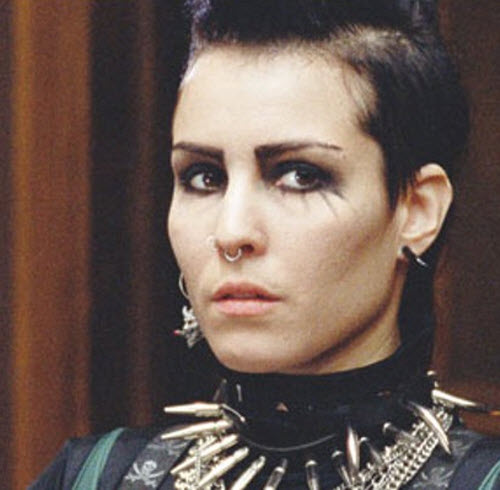 Photo Source: Boise Weekly.
Her touches of gothic flair can be used in any type of jewelry. Browse through some of our skull or dragon jewelry components and get inspired with Lisbeth's style.
-Marissa