Be honest—when you think Spring Break, what do you think of? Is it bikini-clad coeds at the beach? When you read the title of this blog, did you think we were going to show you some beads gone wild? Have no fear! We're actually here to go over fashion for the non-traditional spring breaks, and fun project ideas you can do while you're away.
Fashion for a Getaway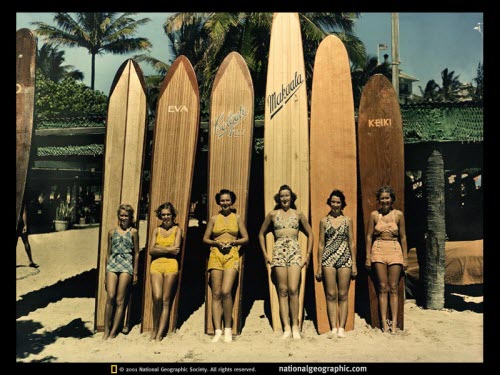 Photo Source: National Geographic.
If you're lucky enough to sneak away for a tropical spring break, be sure to dress for the pleasant occasion! Pack the perfect accessories, like blinged-out sunglasses, to match your bathing suit and beach towel. Speaking of towels, add more sparkle by wrapping it up with a Swarovski snap fastener! When you're ready to step onto the dance floor after a long day of sunbathing, keep things casual yet fashionable with a solid color wrap dress in your favorite Pantone spring color (Emerald is our favorite). Want some jewelry ideas to make before you go? These are some of the hottest bracelet ideas for this spring:
Grade School Spring Breakers

Photo Source: Crazy Frankenstein.
Be ready to keep the kids busy during their time off with fun projects you can do outside (to enjoy the sweet smells of spring) or inside (when April showers won't subside). Our Learning Center is full of fun kid-friendly projects that we call Mommy and Me. Give the kids a day to unwind and celebrate their time off from school, and then introduce them to these ideas to keep their minds engaged:

Herringbone Weave Friendship Bracelet.
Road Trip Heaven

Photo Sourece: 8Tracks.com.
Whether you have an extended spring break or want to start planning for your summer vacation, be prepared for long trips with projects to keep you busy! Have you tried your hands at kumihimo yet? It's a braiding technique that makes for colorful and durable designs. Bling it out while the wheels turn with crystal clay kits. Or, try a new design idea with one of our printable PDF files. Find these fun projects and more in our Bead it on Down the Road section!
What are your plans for spring break?
-Marissa