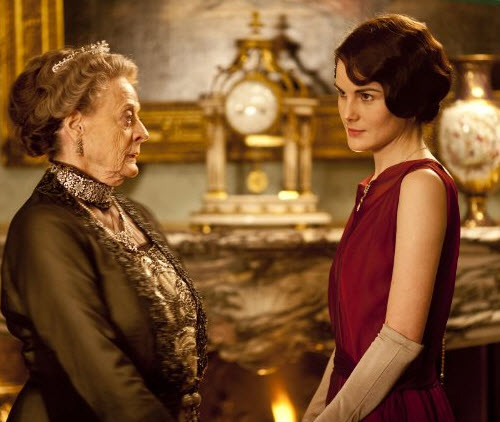 We're excited that the American 1920s lavish fashion is sweeping the runways and fashion mags due to the release of the new Great Gatsby film, but this film isn't creating the trend all on its own. We're tickled that another on-screen powerhouse from across the pond has been making headway as well. The British television series Downton Abbey, set in the Yorkshire country estate of Downton Abbey during the Post-Edwardian era, is influencing fashion for 2013 too. This show follows the lives of the aristocratic Crawley family and their servants, and depicts how historical events affect their lives and the British hierarchy. In fact, the show begins after the sinking of the Titanic in 1912, and the tragic loss of the family heir aboard the fateful ship impacts the rest of the members.
Just like the popular flapper flair of Gatsby, the luxurious wardrobe from this show is captivating fashion designers, and has been this whole year. The vintage colors, cuts and accessories have just the right amount of excessiveness to be appealing for modern looks. Bold colors like regal red and rich finishes like gold are a reflection of the popular Art Deco style, but can be a nostalgic nod if worn in clothing or a trendy twist when used in jewelry designs.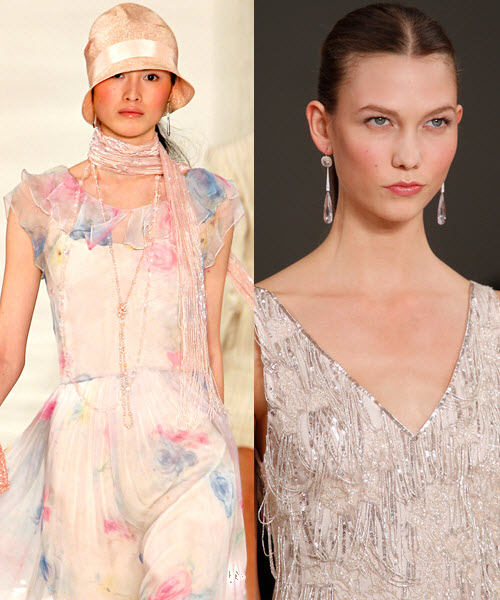 Headpieces, floral accents and beaded embellishments are just a few of the ways the costumes of Downton Abbey have helped sway the runway—and we absolutely love it! To recreate some of these luxurious necklaces, check out our Swarovski cuplink chain and our fire-polished linked chain. Long, dangling earrings are a breeze to make using Swarovski Column Pendants or Ellipse Pendants.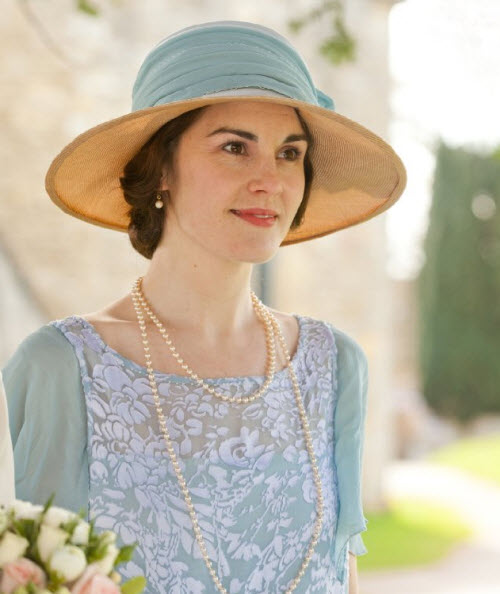 If you want to replicate the richness of the era, simple touches like long pearls or feminine lace are a great way to get started. Filigree components in vintage finishes like antique brass would be perfect in jewelry designs as well. Here are some fun Learning Center ideas that showcase the decadence of Downton Abbey: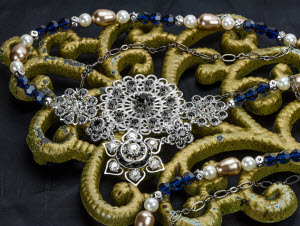 Syncopated Rhythm

Chicago Loop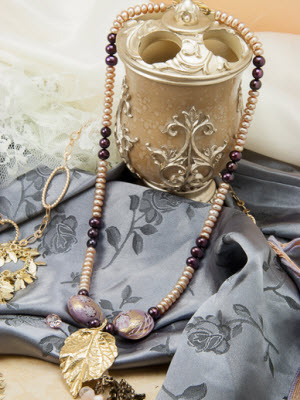 Vintage Romance
What are some of your ideas for bringing a little British charm to your designs?
-Marissa
Downton Abbey Photo Credits: IMDB.com, PBS.org and Booktalk and More Blog.
Fashion Photo Credits: style.com.