Have you ever watched the first green shoots of a new garden peeking up through the ground and wondered what it would look like? Then, after a little while the flower buds take shape and you can see how beautiful it will be.
Over the winter while you've been perfecting your beading skills and longing for spring, we've been planting the seeds for a new website and waiting to see how it would grow. This season is extra special for us because now our dreams are becoming a reality. We're blooming!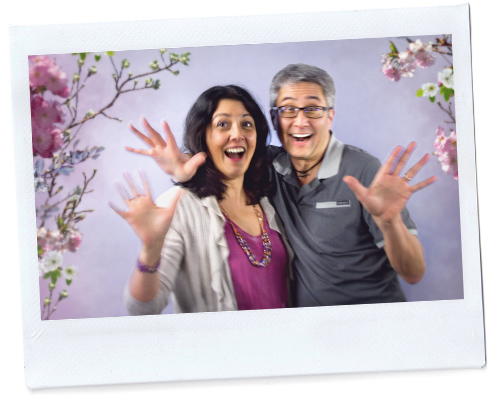 Our old website had plenty of wonderful things to enjoy, but it was starting to look a little like a garden that had gone to seed, and some of your favorite things were getting hidden amidst the jumble. We arranged everything so that it's easier to shop and easier to get inspired, too. Don't worry! The things you've come to know and love about Artbeads.com are still here.
You'll still find plenty of inspiration in our Design Studio. It's just that the look has changed and we've added some exciting new things, too. The Jewelry & Tutorials section has the project instructions and supplies lists you've enjoyed in the past, but now with the handy option of adding everything you need for the project to your cart with one click in all the right quantities. Amazing! The Artbeads Cafe episodes are all tucked in as well, and we're still working hard on setting up our technique videos and inspiration gallery for you to enjoy.
We also gave our rewards program a complete makeover to make it more fun and to help you earn points for things that you already love to do like shop and write reviews (just to name a few). Visit Artbeads Rewards to learn all about it. Spoiler alert: it includes earning cash back on future orders and special access to purchase rewards items with your points!
So, what else is new? We've changed the purple navigation bar on the left of the website to a drop-down at the top of the website. Search is much easier to use and more detailed so that you can narrow your selection and get better results. New products, discounts, and deals have a permanent home at the top of our website so that you can access them at any time as you shop. Oh, and now you can have multiple carts! Find everything that you need for a project and then save it for later instead of discovering that everything has disappeared right before you decide to purchase (yep, we fixed that).
We're also proud to announce the Artbeads Guide To Everything, a place where you'll find answers to common customer service questions, charts, definitions, and measurements.
We're at the blooming stage of our website and most things are ready to explore and use, but every garden can use a little weeding and adjusting once it's planted. You can let us know what you think about the new design and report any issues by contacting us at [email protected].
Thanks for being such loyal customers, we hope you love it as much as we do! We're so excited to grow with you!
Devin and Cynthia
Check out the new site!