Looking for some inspiration? Need a boost to start your next jewelry project. Take a look at these color palettes and get inspired by the beautiful jewelry featured in each palette. You'll find the projects in our Design Studio, along with free instructions and a supplies list. Also make sure to pin your favorite color palettes to your Pinterest boards or print them out and display them on a mood board for endless inspiration. Keep reading to see our new Aiko Seed Bead Mixes for bead color palettes that you can buy and start designing with instantly!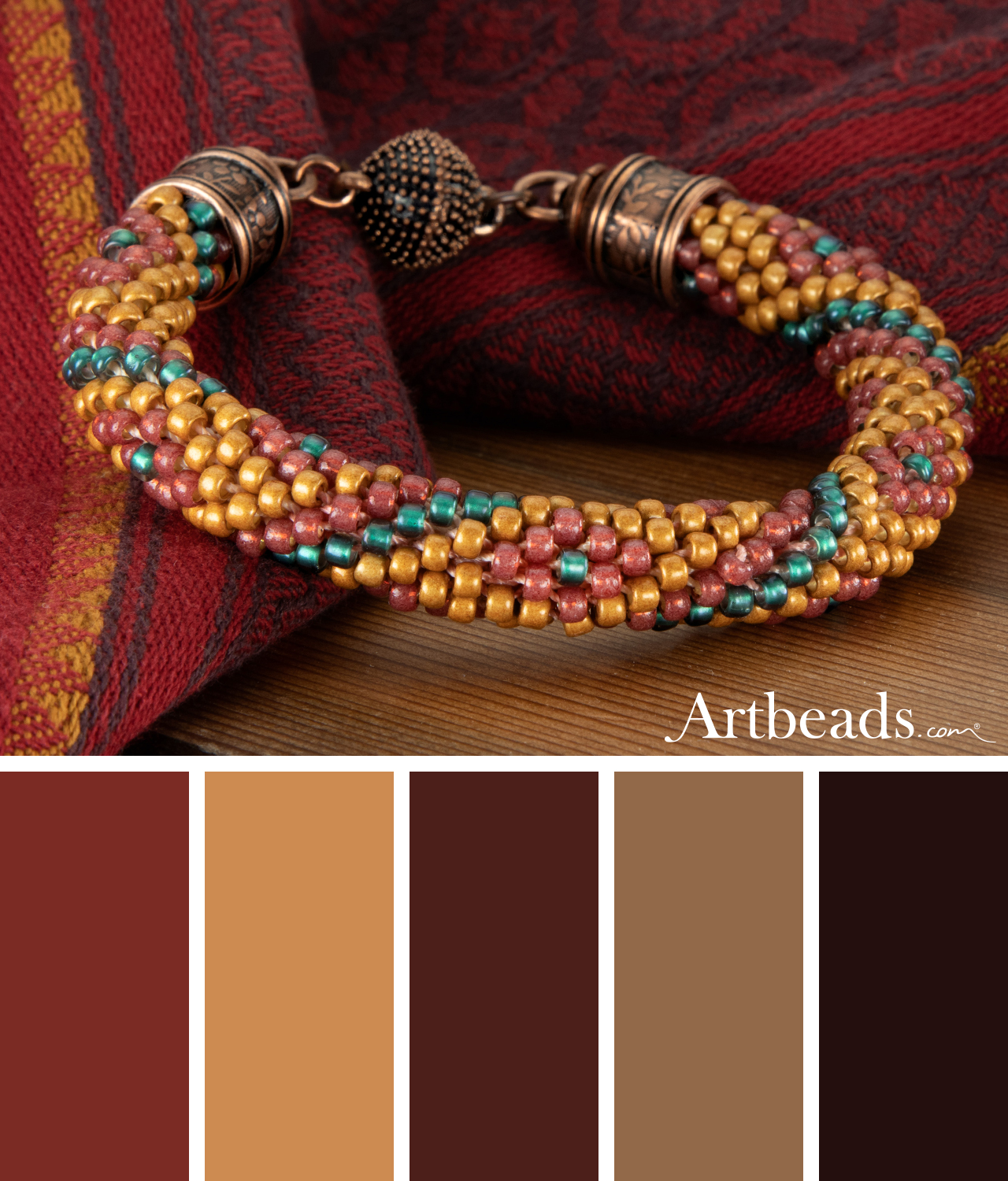 This color palette, inspired by our bead crochet Red Mesa Bracelet, embraces the tapestry of colors on display in the fall season. Stick with the pomegranate, gold, and teal colors of the original bracelet, or take inspiratio and try warm reds, taupe, and brown together like our color palette suggests.
Jewelry Color Palettes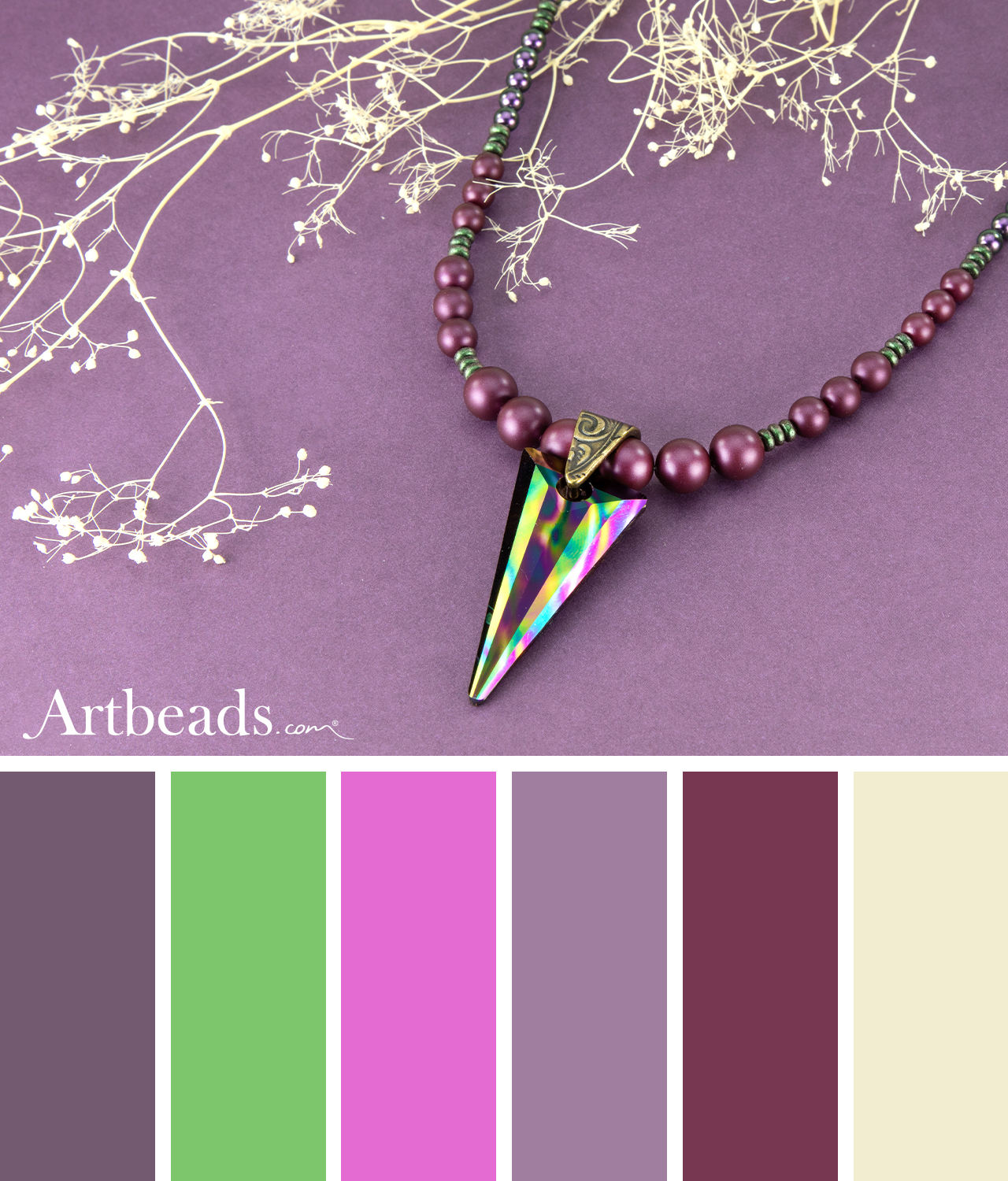 Our Magic Storm Necklace draws the eye with the Crystal Rainbow Dark pendant at the center, which really inspired all of the hues in this palette. Greens, pinks and purples all swirl together. Set these colors off with a neutral cream color like our palette suggests or try your own look.
This color palette is sweet and simple, just like the Nightingale Necklace that inspired it. The shiny yet soft blue tones of the necklace look beautiful with a touch of earthy brown.
These colors, inspired by our Berry Bells Earrings, are a playful choice for any jewelry design. The rich pink, burgundy, and green tones are perfectly balanced with the zest of orange and chartreuse. The blend of colors works well for spring and fall.
Aiko Seed Bead Mixes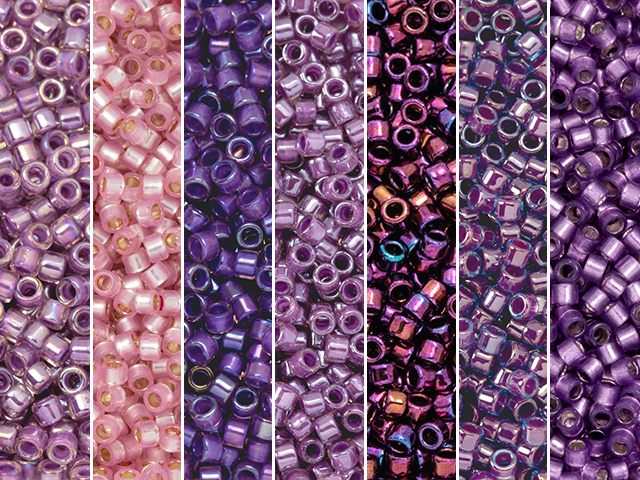 If you're looking for bead color palettes to really help you start creating, look no further than our Aiko Seed Bead Bundles.  These specially selected palette of colors features separate bags of each color so you can use each one however you like. Mix them all together, choose a few to combine, or add them to different projects. The colors are sure to spark your imagination. Each bundle comes with several colors and the colors are phenomenal. Remember, TOHO Aiko Seed Beads are some of the most precise and uniform cylinder seed beads out there, so you'll love working with them. Here are a few of our favorite mixes: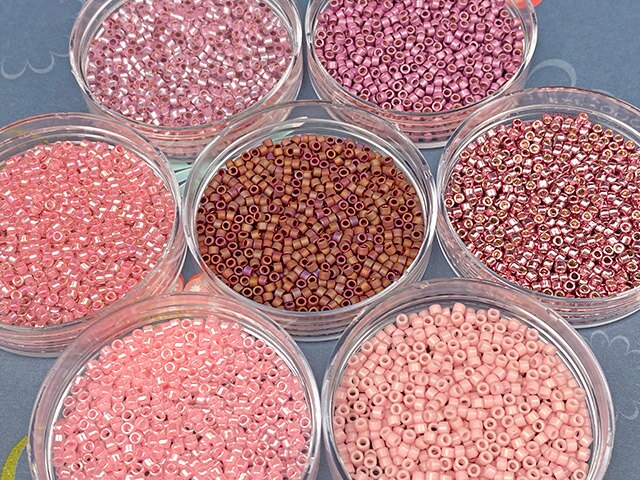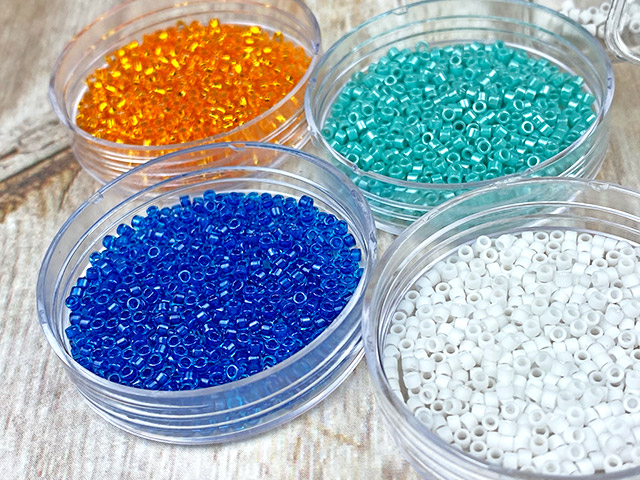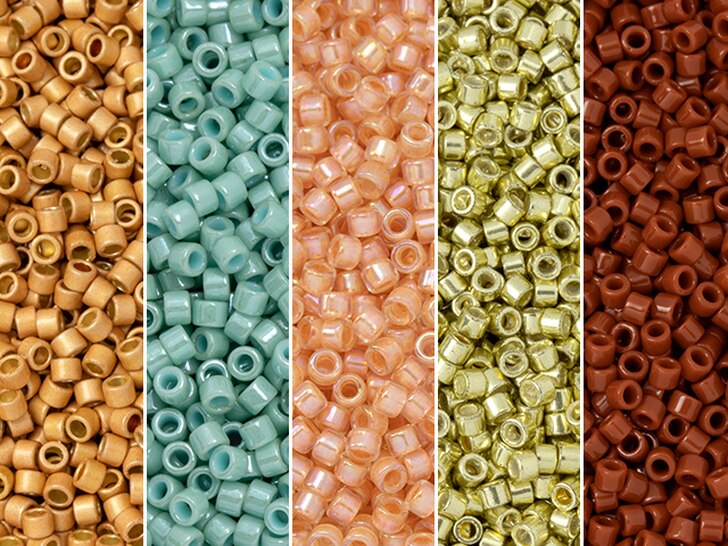 Make sure to check out all of the bundles here. What colors are inspiring your jewelry projects? Let us know in the comments below, or join our private Facebook group and share a picture of your latest creations. We love to see what you're working on!